On my show this month:
Join Thomas for a bumper edition of the rodent disco as September's show is an unprecedented three hours of new (or thereabouts) music, because why not? Because it's usually two hours, that's why! Why mess with the format? Well, because a long stretch of rainy days has meant a lot of listening time, so amongst the forty songs spun this month are recent singles by Sampa The Great
, Tkay Maidza
, R. Elizabeth, Rebel Yell
, June Jones, plus many more. 
Elsewhere Basic Dicks
give teeth to a tune you'll recognise, two different groups of high school kids make equally excellent songs, Octo Octa
whips us into a frenzy, and Julia Why?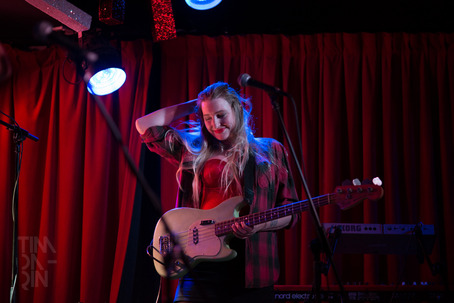 has a very specific complaint about the neighbours.
Also, Thomas features a new compilation by Misty's Big Adventure
despite not actually knowing what's on it. Sensational!

Thomas Blatchford is a man born in Southampton that has now lived for the best part of a decade in Melbourne, Australia. He was an avid listener to the John Peel show between 2000-2004 (first show: May 3rd 2000, with Kid Koala in session) and is still gutted he never got to have a Peel session. He has previously run the bedroom record label Fulsome Prism Recordings, and was also involved with another DIY imprint, Helen Llewelyn Product Nineteen, way back when. He is in at least four bands at the moment including - genuinely - an acappella glam metal trio. He still regularly makes fanzines even though it is no longer 1981, and runs annual Melbourne zine fair Festival Of The Photocopier. He has a cat called Sarah and a rabbit called Milk, neither of them named after the record labels, just a coincidence.
Tracklistings and listen again to the previous shows: