On my show this month:
Just like a weary topical gag about Br*x*t or a terrifying bout of unseasonal weather, the latest edition of the rodent disco is ready to inevitably shoehorn itself into your May with alarming schedule. And frankly it's an absolute corker, with fan-bloody-tacular new singles from (spoiler alert) SK Simeon
, Porridge Radio
, Kayo
, Dallas Woods, Julia Why?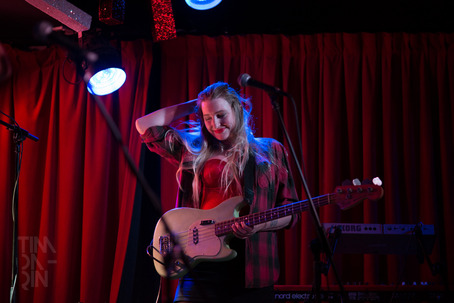 and a truckload besides, plus more than welcome reissues from the likes of Karen Marks
, Freddie McKay
and Kleenex/Liliput
.
Meanwhile, Thomas is a bit contrite about Record Store Day while being irked by the new Elastica
compilation, The Last Poets
are back (again) while Pikelet
takes a final bow, a band sings one of their own reviews, and another two hours floats by gracefully like an untethered silk windsock.
Much love, peace out!

Thomas Blatchford is a man born in Southampton that has now lived for the best part of a decade in Melbourne, Australia. He was an avid listener to the John Peel show between 2000-2004 (first show: May 3rd 2000, with Kid Koala in session) and is still gutted he never got to have a Peel session. He has previously run the bedroom record label Fulsome Prism Recordings, and was also involved with another DIY imprint, Helen Llewelyn Product Nineteen, way back when. He is in at least four bands at the moment including - genuinely - an acappella glam metal trio. He still regularly makes fanzines even though it is no longer 1981, and runs annual Melbourne zine fair Festival Of The Photocopier. He has a cat called Sarah and a rabbit called Milk, neither of them named after the record labels, just a coincidence.
Tracklistings and listen again to the previous shows: